Bringing the gold market to investors
As an asset class, gold is unique. The economic forces that determine the price of gold are different from the economic forces that determine the price of many other asset classes such as equities, bonds or real estate. Gold offers investors an attractive opportunity to diversify their portfolios.
SPDR® Gold Shares (GLD) offer investors an innovative, relatively cost efficient and secure way to access the gold market. Originally listed on the New York Stock Exchange in November of 2004, and traded on NYSE Arca since December 13, 2007, SPDR® Gold Shares is the largest physically backed gold exchange traded fund (ETF) in the world. SPDR® Gold Shares also trade on the Singapore Stock Exchange, Tokyo Stock Exchange, The Stock Exchange of Hong Kong and the Mexican Stock Exchange (BMV). For more information, please click on the appropriate country flag above.
GLD Shareholder letter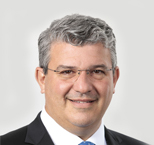 Download the latest GLD shareholder letter from Joseph Cavatoni, Principal Executive Officer of World Gold Trust Services.
DOWNLOAD LETTER